The only thing you can take with you is the kindness you give.
Make a promise to yourself to learn and share with everyone you meet. Being open allows you to keep growing and giving.
It is by spending oneself that one becomes rich.
~ Sarah Bernhardt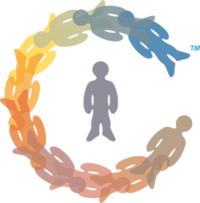 This miniature NOBODY made of solid 10k gold, represents the power of connecting with others and encourages you to do so each day. It can be worn on its own or as a layering piece.
People help you discover your passions and reach your potential.
EVERYBODY is SOMEBODY.
The meaning of life is the meaning you bring to your life, by making the needs of others part of your own.
~ Who Is NOBODY?